Theo nguồn tin trên trang mạng thành phố Alexandria
https://www.facebook.com/AlexandriaVAGov/videos/201014864500768/
City of Alexandria and Partners to Hold Virtual Information Session on COVID-19 Coronavirus
For Immediate Release: March 3, 2020
The City of Alexandria, the Alexandria Health Department, Inova Health System, and the Alexandria City Public Schools will hold an online virtual information session on Thursday, March 12, from 8 to 9 p.m., to provide information and answer questions about the COVID-19 coronavirus. The session will be accessible at alexandriava.gov/Health.
Panelists will include Dr. Stephen A. Haering, director of the Alexandria Health Department; Dr. Rina Bansal, president of Inova Alexandria Hospital; Dr. Gregory C. Hutchings Jr., superintendent of Alexandria City Public Schools; and Mark B. Jinks, city manager. The panelists will take questions about the COVID-19 coronavirus; how individuals can protect themselves and those around them; how government and the health care sector are preparing for additional impacts from the virus; and how businesses and nonprofit organizations can help. Questions may be submitted in advance at alexandriava.gov/Health, or asked live during the online session using the social media, text message, and phone information on the webpage. A recording of the session will be available online after the session ends.
Public health agencies continue to closely monitor the global outbreak of respiratory illness caused by COVID-19, which was first detected in Wuhan City, China, and reported in December 2019. At this time, Virginia continues to have no confirmed cases of the virus.
How Can I Protect Myself, My Family and My Business?
There is currently no vaccine to prevent COVID-19 infection. However, everyday preventive actions help prevent the spread of respiratory viruses like COVID-19, as well as influenza and the common cold, including:
Washing your hands often by rubbing them together with soap and water for at least 20 seconds. If soap and water are not available, use hand sanitizer that has at least 60% alcohol.
Avoiding touching your eyes, nose and mouth with unwashed hands.
Staying home when you are sick. Avoid close contact with people who are sick.
Coughing and sneezing into your elbow, not your hand. Alternatively, cough or sneeze into a tissue, then throw the tissue in the trash, and wash your hands.
Cleaning and disinfecting frequently touched objects and surfaces often.
Public health officials' understanding of COVID-19 is continuously evolving. For the most up-to-date information, visit alexandriava.gov/Health.
For media inquiries, contact Craig Fifer, Director of Communications and Public Information, at craig.fifer@alexandriava.gov or 703.746.3965.
# # #
This news release is available at alexandriava.gov/113992.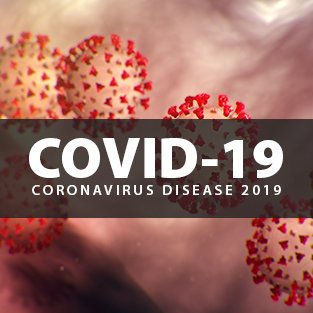 https://www.alexandriava.gov/news_display.aspx?id=113992