Theo nguồn tin trên trang mạng thành phố Alexandria
Chương trình Buôn bán vỉa hè bên đường đi bộ với hơn 60 cửa hàng và Bãi đậu xe miễn phí trên phố Old Town và Del Ray lần thứ 11 trong mùa hè năm 2020 vào thứ Bảy ngày 15 và Chủ nhật ngày 16 tháng 8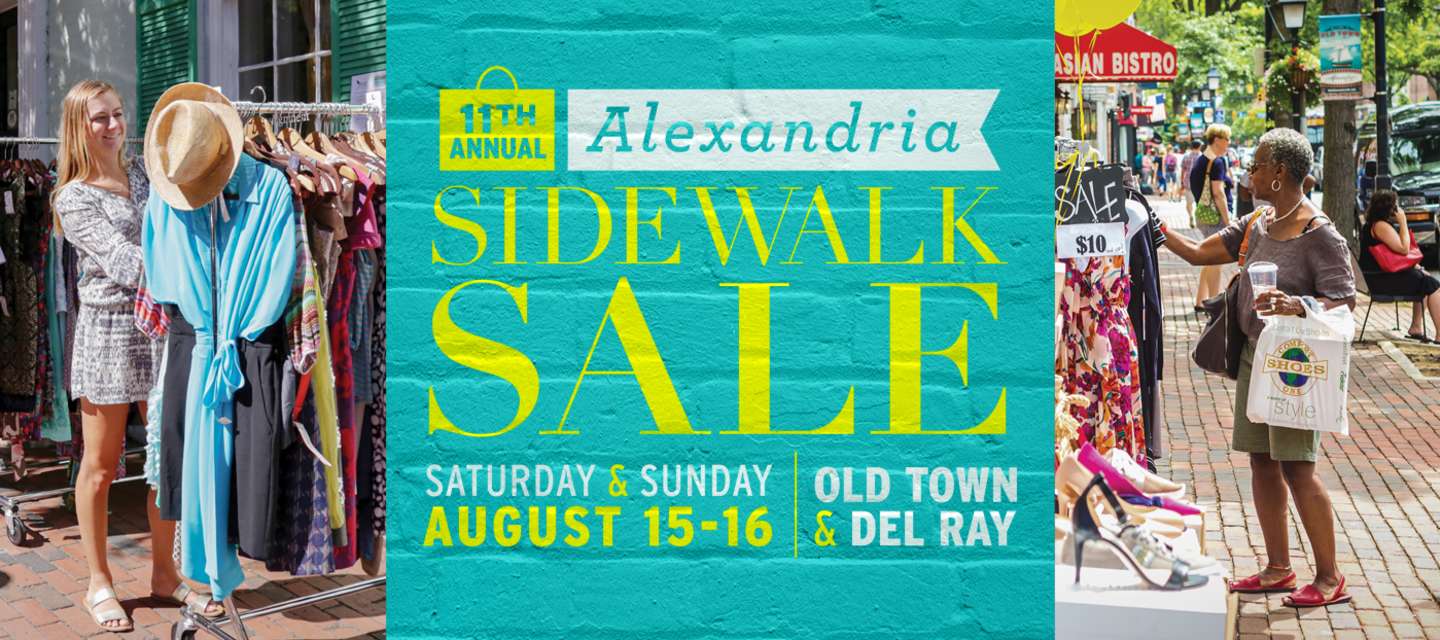 Alexandria Summer Sidewalk Sale Returns August 15 and 16
August 5, 2020
CONTACTS:
Claire Mouledoux: CMouledoux@VisitAlexVA.com or 703-652-5367
Rebecca Doser: RDoser@VisitAlexVA.com or 585-750-4937
Download high-res photos
Alexandria Summer Sidewalk Sale Returns August 15 and 16
Stroll Outdoors for Deals from 60+ Boutiques, Free Street Parking
Alexandria, VA — One of the longest running seasonal summer shopping events returns to the D.C. region's Shop Small destination for independent boutiques, Alexandria, Virginia, with the annual Alexandria Summer Sidewalk Sale happening Saturday and Sunday, August 15 and 16, 2020, throughout Old Town and Del Ray. The event, which is led by Visit Alexandria in partnership with the City of Alexandria, Old Town Boutique District, Old Town Business Association and Del Ray Business Association, features free parking and more than 60 Alexandria boutiques stepping out of their storefronts and offering deeply discounted summer merchandise.
Shoppers are invited to don their most stylish face covering and follow the map of participating stores to safely stroll outdoors along Alexandria's red brick sidewalks for end-of-summer savings from locally owned boutiques. New this year, the 1100 block of King Street will be closed to cars as a pedestrian-only hub of the event, and an information tent at King and Fayette streets will offer maps, complimentary hand sanitizer and bottled water. Maps will be posted online the week of the event and are also available for pickup at the Alexandria Visitor Center, 221 King Street.
Items ranging from fashion and jewelry to home decor, culinary goods and seasonal gift items will tempt bargain-hunters from around the region. Find women's fashion at donna lewis, TSALT, Twist Boutique and Imagine Artwear; Italian leather goods from Serafino; jewelry from She's Unique and Silver Parrot; home décor and gifts from Boxwood and Patina Polished Living; and wine and gifts from Wine Gallery 108 and Sonoma Cellar. Enjoy sales from Del Ray boutiques including new Sidewalk Sale participant La Brocante, offering vintage and unique home goods, and Top it Off, featuring deals on clothing and accessories.
The City of Alexandria will provide free parking at meters in Old Town on both Saturday and Sunday; street parking is always free in Del Ray.
Instagram Giveaways
The Old Town Boutique District and the Old Town Business Association have partnered to deck out participating Alexandria Summer Sidewalk Sale shops this year. A pink flamingo will greet customers at each participating store. Snap a pic with the fun tropical bird the week leading up to and weekend of the sale and post to Instagram, tagging @otboutiques, @oldtownbusiness and @VisitAlexVA and use #ALXsidewalksale. You'll be entered for a chance to win a $100 gift card to the Sidewalk Sale boutique of your choice. Winner will be selected Monday, August 17.
For more chances to win, follow Visit Alexandria on Instagram at @VisitAlexVA for giveaways during the two Fridays leading up to the Summer Sidewalk Sale, August 7 and 14, 2020. One random winner will be selected each Friday to win a $125 boutique gift certificate and a washable cotton mask from KH Giving.
Visit VisitAlexandriaVA.com/SidewalkSale for more information.
Calendar Listing
Alexandria Summer Sidewalk Sale
August 15-16, 2020
Throughout Old Town and Del Ray
VisitAlexandriaVA.com/SidewalkSale
Alexandria's summertime deal-snagging tradition features deep discounts from more than 60 independent boutiques throughout Old Town and Del Ray, plus free parking at meters. Stroll the D.C. region's Shop Small destination for deals on fashion, jewelry, home décor, gifts and more outside of participating boutiques. Learn more at VisitAlexandriaVA.com/SidewalkSale.
ABOUT ALEXANDRIA, VA
Named a Top 3 Best Small City in the U.S. 2019 by the Condé Nast Traveler Readers' Choice Awards and one of the South's Best Cities 2020 by Southern Living, Alexandria hums with a cosmopolitan feel and a walkable lifestyle—a welcoming weekend escape next to our nation's capital. A nationally designated historic district founded in 1749, Old Town Alexandria is home to more than 200 independent restaurants and boutiques alongside intimate historic museums and new happenings at the waterfront. At the heart of it all is bustling King Street, a walkable mile recognized as one of the "Great Streets" of America. New restaurants tucked in to 18th- and 19th-century architecture still intact from the city's days as George Washington's hometown ignite historic and off-the-beaten-path neighborhoods as the waterfront district evolves with new energy. Learn more at VisitAlexandriaVA.com.
Connect with us!
Web: VisitAlexandriaVA.com
Blog: Blog.VisitAlexandriaVA.com
Facebook: Facebook.com/VisitAlexandriaVA
Twitter: Twitter.com/AlexandriaVA
Instagram: Instagram.com/VisitAlexVA
Hashtags: #visitALX | #ALXsidewalksale
# # #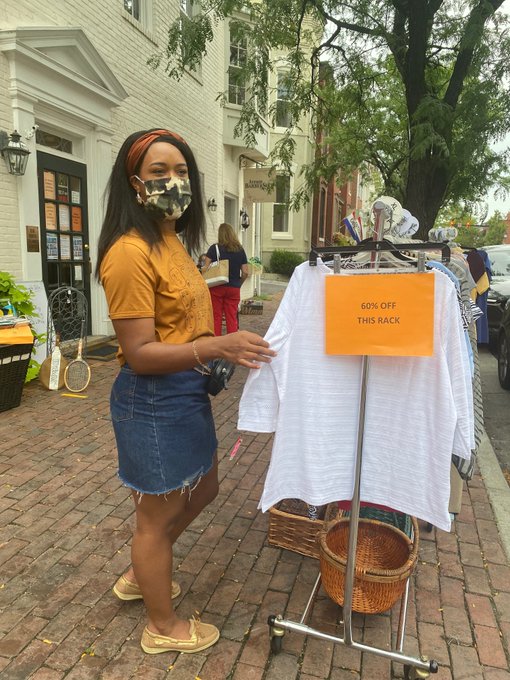 https://www.visitalexandriava.com/articles/post/alexandria-summer-sidewalk-sale-returns-august-15-and-16/