Theo nguồn tin trên trang mạng thành phố Alexandria
Alexandria Health Department Urges Everyone to Stay Home If Possible; Governor Orders New Restrictions to Promote Social Distancing; New Cases
For Immediate Release: March 23, 2020
All Alexandrians must be vigilant and act now to protect our community from COVID-19 coronavirus spread. The Alexandria Health Department strongly urges everyone to stay home except for essential trips such as food purchases and medical care.
Public health officials have noted evidence of community transmission of the COVID-19 coronavirus in parts of Northern Virginia. Infectious diseases do not respect boundaries. Each individual is a critical part of slowing the spread of COVID-19, in addition to government action at the local, state and federal levels.
Governor Issues Social Distancing Order with Many New Restrictions
On March 23, Governor Northam issued an executive order providing for many new restrictions. The announcement includes the full text of the executive order and a list of frequently asked questions. The following restrictions will take effect at 11:59 p.m. on Tuesday, March 24:
All gatherings of more than 10 people are banned statewide. This does not include gatherings that involve the provision of health care or medical services, access to essential services for low-income residents, such as food banks; operations of the media; law enforcement agencies; or operations of government.
All schools will remain closed through the end of this academic year.
Non-essential recreation and entertainment businesses must close to the public.
Dining and congregation areas of food service establishments and farmers' markets must close to the public. These establishments may continue to offer delivery and takeout services. Visit Alexandria is helping everyone experience Alexandria's restaurants, shops and attractions from the comfort of your own home.
Essential retail businesses may remain open during normal business hours, but must adhere to social distancing recommendations, enhanced sanitizing practices on common surfaces, and other appropriate workplace guidance from state and federal authorities.
Non-essential retail businesses must limit all in-person shopping to no more than 10 patrons per establishment, adhere to social distancing recommendations, sanitize common surfaces, and apply relevant workplace guidance from state and federal authorities. If any such business cannot adhere to the 10-patron limit with proper social distancing requirements, it must close.
Non-essential professional businesses must use telework as much as possible. Where telework is not feasible, such businesses must adhere to social distancing recommendations, enhanced sanitizing procedures, and apply relevant workplace guidance from state and federal authorities.
The Alexandria Health Department encourages businesses and customers to use online or phone payments (rather than in-person credit card or cash payments) to avoid shared surfaces. Customers who pay in person should insert their own cards into readers when possible, and avoid sharing pens. Businesses should sanitize touch screens after each customer.
On March 17, Governor Northam recommended that individuals with chronic health conditions or age 65 or older should self-quarantine, because they are at increased risk of severe illness from COVID-19. He encouraged neighbors and friends to stay in touch and regularly check in with high-risk individuals.
Three New COVID-19 Cases in Alexandria, Bringing the Total to Nine
On March 23, the Alexandria Health Department (AHD) confirmed three additional cases of COVID-19 in Alexandria, bringing the total to nine. AHD is identifying and contacting individuals who came in close contact with the confirmed cases. The close contacts will be asked to self-quarantine and actively monitor for fever and respiratory symptoms. If they start experiencing symptoms, they will immediately undergo testing.
If You Have Symptoms of COVID-19
The most common symptoms of COVID-19 are coughing, fever of over 100.4 F, and shortness of breath. If you are concerned you may have COVID-19, call your primary care physician to ask whether you should come for an exam or test before visiting in person. Most people who get COVID-19 recover on their own at home and do not need testing or treatment. Anyone with symptoms of respiratory illness should isolate themselves; avoid contact with other people; wash their hands frequently; and disinfect surfaces regularly.
Protect Yourself and Others, Especially Vulnerable Community Members
Wash Your Hands. Rub hands together with soap and water for at least 20 seconds.
Use Hand Sanitizer. If you can't wash your hands, use hand sanitizer that contains at least 60% alcohol as you would wash your hands, rubbing them together for 20 seconds.
Don't Touch Your Face. Avoid touching your eyes, nose and mouth with unwashed hands.
Stay Home. If you are feeling sick, stay home. If you are well, avoid close contact with people who are sick.
Use Your Elbow. Cough and sneeze into your elbow, not your hand. Alternatively, cough or sneeze into a tissue, then throw the tissue in the trash, and wash your hands.
Disinfect Surfaces. Clean and disinfect frequently touched objects and surfaces.
Manage Stress. The CDC recommends taking breaks from exposure to the news; take deep breaths or meditate; try to eat healthy; get sleep or rest; make time to do activities you enjoy; and connect with others to share your feelings.
To receive text message alerts from the City related to COVID-19, text ALEXCOVID19 to 888777. For more information about the COVID-19 coronavirus and how you can help protect yourself and those around you, visit alexandriava.gov/Coronavirus. For questions about COVID-19, call the Alexandria COVID-19 Information Line at 703.746.4988, weekdays from 9 a.m. to 6 p.m. Virginia residents can also call the Virginia Department of Health public information line, 877-ASK-VDH3, for questions about the novel coronavirus situation. If you have chest pain or shortness of breath, call or text 911.
For inquiries from the news media only, contact Craig Fifer, Director of Communications and Public Information, at craig.fifer@alexandriava.gov or 703.746.3965.
# # #
This news release is available at alexandriava.gov/114357.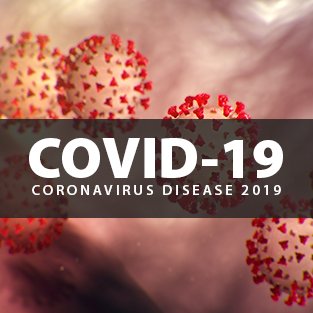 https://www.alexandriava.gov/news_display.aspx?id=114357