Theo nguồn tin trên trang mạng thành phố Alexandria
Extreme Heat Forecast for Remainder of Week
Updated 5:50 p.m. Thu, July 18
High temperatures are forecast for the Washington D.C. metropolitan area for the remainder of this week. Temperatures are expected to reach around 100 degrees this weekend, with heat indices as high as 112. The combination of high temperatures and high humidity will create a situation in which heat illnesses are possible. Avoid the outdoors if possible, stay in the shade, drink plenty of water, and check on vulnerable neighbors. Keep pets indoors as much as possible; and do not leave pets or children in vehicles, even if the air conditioning is on. Residents looking for ways to cool off may visit City libraries, recreation centers, and pools, which are open during their regular business hours. Visit the City's "How to Beat Summer Heat" page for more information on how to stay safe during excessive heat.
Power outages may become more significant during periods of extreme heat. If your power goes out, please report it to Dominion Energy at 866.366.4357.
REFUSE COLLECTION
Due to the extreme heat conditions, and out of caution for the health and safety of the City's Resource Recovery team members, some refuse, recycling, and yard waste routes may be adjusted over the next week. Those adjustments may include earlier than usual start times and potential for a slide to the next day for collection. Any adjustments made will be communicated to the public promptly. The City will work as hard as it can to ensure that all refuse is collected as quickly as possible.
CANCELLATIONS AND CLOSURES
The following is a list of City facility and activity closures and cancellations for the next three days.
CANCELLED: Park and Recreation Commission
Thu Jul 18, 2019 7:00 PM – 9:00 PM
Location: The Conservatory at Four Mile Run, 4109 Mt. Vernon Avenue
Freedom House Closed Today
Fri Jul 19, 2019 1:00 PM – 5:00 PM
Location: Freedom House Museum
Freedom House Closed Today
Sat Jul 20, 2019 1:00 PM – 5:00 PM
Location: Freedom House Museum
Postponed: Mirror Mirror Free Performance
Sat Jul 20, 2019 9:00 PM – 11:00 PM
Location: Waterfront Park, 1 Prince St.
Postponed: Mirror Mirror Free Performance
Sun Jul 21, 2019 8:00 PM – 10:00 PM
Location: Waterfront Park, 1 Prince St.
Freedom House Closed Today
Fri Jul 26, 2019 1:00 PM – 5:00 PM
Location: Freedom House Museum
Freedom House Closed Today
Sat Jul 27, 2019 1:00 PM – 5:00 PM
Location: Freedom House Museum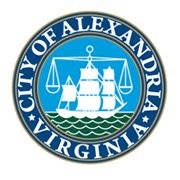 https://www.alexandriava.gov