Theo nguồn tin trên trang mạng Pamplona VA
WHAT: The St. Patrick's Day Clarendon Block Party at Pamplona & Bar Bao
WHEN: Saturday, March 16, 2019 from 3 PM to 9 PM EDT
WHERE: Pamplona, 3100 Clarendon Boulevard, Arlington, VA 22201
Ticket:
https://www.eventbrite.com/e/the-st-patricks-day-clarendon-block-party-at-pamplona-bar-bao-tickets-57644801152?aff=efbeventtix&fbclid=IwAR2hhmnAm6eEkPmWebhFXevTYwGd_UOPKv9_CTumoB9ueysw9dX_t5u1QSA
Join Us Saturday March 16th for our annual Clarendon Day Block Party!
The patio IS BACK! This is the biggest patio day block party in Arlington! Join us for St. Paddy's day decor, party favors, food, drink, prizes, music by the top DC DJs and MORE!
Come early & stay late!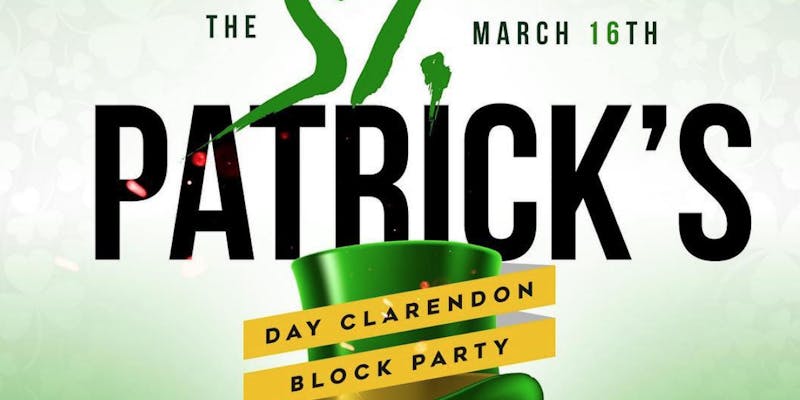 https://www.facebook.com/events/629743810808626/