Theo nguồn tin trên trang mạng thành phố Alexandria
City of Alexandria Offers Resources for Federal Employees and Contractors
For Immediate Release: January 14, 2019
As the partial federal government shutdown continues, the City of Alexandria offers resources and information about food assistance, coping strategies, and activities for federal employees and contractors who are furloughed or working without pay.
EMERGENCY HOTLINES
If you are in a crisis and need to talk to someone, call the CrisisLink Hotline at 703.527.4077 or text "connect" to 85511 (for TTY, dial 711), or the Department of Community & Human Services Emergency Services at 703.746.3401.
SUPPLEMENTAL NUTRITION ASSISTANCE PROGRAM BENEFITS
Unpaid workers (mandatory time off or work without pay) may be eligible to receive Supplemental Nutrition Assistance Program (SNAP) food stamp benefits. Eligibility is dependent on several factors, including liquid resources and their limits, such as cash on hand and other accounts or funds; income; and when the last paycheck was received. To learn more about applying for SNAP benefits, call 703.746.5700 or visit commonhelp.virginia.gov.
FOOD ASSISTANCE
For information about food assistance resources in Alexandria, including a directory of free food assistance programs, visit the City's Food Assistance and Other Resources page.
FREE AND REDUCED-PRICE LUNCHES FOR ACPS STUDENTS
Parents of students in Alexandria City Public Schools (ACPS) may apply for free and reduced-priced meals for their children. Apply online, or download an application from the ACPS Meal Applications page. Applications will be processed in a manner that reflects the applicant's unique circumstance. For example, students with parents or guardians who are not receiving income must indicate their income as zero '0' or leave the field blank. If your household has applied this school year and was denied benefits, you must submit documentation (such as proof indicating you are affected by the government shutdown, recent pay stubs, etc.) Families affected by the shutdown are urged to contact ACPS School Nutrition Services should their circumstance be remedied by a return to work or restoration of pay for a furlough period. For more information, contact ACPS School Nutrition Services at 703.619.8407.
UTILITIES
The City of Alexandria does not operate any public utilities. Links to private utility providers are listed at alexandriava.gov/Utilities.
COPING STRATEGIES
The uncertainty of the government shutdown may cause increased stress and produce symptoms of anxiety and depression, even among those who are not federal workers. Effective ways to cope include exercise, yoga and deep breathing; staying connected with others, getting out, keeping busy, and practicing hobbies; staying healthy by eating and sleeping well; and refraining from alcohol and drug use. People react to stress in different ways; ask for help if it gets to be too much. Learn more about effective ways to cope with stress and where to access support when needed.
FACILITIES, VENUES, AND ACTIVITIES
Alexandria's museums and historic sites; libraries; and parks, recreation and art centers remain unaffected by the shutdown and are open according to their regular schedules. To learn more about activities, special offers for federal workers and more, go to VisitAlexandriaVA.com.
For media inquiries, contact Andrea Blackford, Senior Communications Officer, at andrea.blackford@alexandriava.gov or 703.746.3959.
# # #
This news release is available at alexandriava.gov/107654.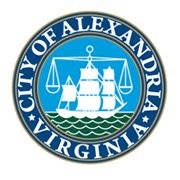 https://www.alexandriava.gov/news_display.aspx?id=107654