Theo nguồn tin BBB trên trang mạng prweb.com
Better Business Bureau is warning consumers about a work-from-home employment scam
ARLINGTON, VA (PRWEB) JUNE 07, 2017
The Better Business Bureau is warning consumers about a work-from-home employment scam that has claimed victims across North America. An investigation by BBB Serving the Atlantic Provinces reveals that scammers have hi-jacked the names of legitimate companies in Nova Scotia, Canada. However, most of the job-seekers targeted by the scammers have been from the United States.
The scammers advertise work-from-home administrative assistant positions through Indeed.com, a popular online job site. One man reported to BBB that his mother lost $4,500 after following the "employer's" instructions to deposit fraudulent checks and transfer funds to a different account. This is a typical tactic used in employment scams.
BBB Serving Atlantic Provinces was alerted to the fraud when two legitimate construction companies in Nova Scotia – Partners Construction, and Brooks Levy Construction, Ltd. – suddenly began receiving more than 1,000 inquiries on their BBB Business Profiles, suggesting the fake job postings are widespread. The BBB office also received phone calls and emails from across North America inquiring about the legitimacy of the companies and the posted jobs. Neither company is currently looking for new employees. BBB posted an alert on each of the companies' Business Profiles explaining that their names are being used maliciously.
BBB Scam Tracker has received more than 1,300 reports of various work-from-home employment scams. It is possible that scammers use the names of legitimate companies to avoid being detected as fraudulent. BBB is encouraging anyone applying for a job via an online posting to use caution, and to be wary of warning signs of an employment scam. BBB tips are available at bbb.org/employmentscam.
Anyone who has applied for a position under fraudulent circumstances (whether or not they have lost money) is urged to report it to BBB Scam Tracker at bbb.org/scamtracker.
ABOUT BBB: For more than 100 years, Better Business Bureau has been helping people find businesses, brands and charities they can trust. In 2016, people turned to BBB more than 167 million times for BBB Business Profiles on more than 5.2 million businesses and Charity Reports on 11,000 charities, all available for free at bbb.org. The Council of Better Business Bureaus is the umbrella organization for the local, independent BBBs in the United States, Canada and Mexico, as well as home to its national and international programs on dispute resolution, advertising review, and industry self-regulation.
MEDIA CONTACTS: For more information, journalists should contact Katherine Hutt (703-247-9345 or khutt(at)council.bbb(dot)org) or Jasmine Turner (703-247-9376 or jturner(at)council.bbb(dot)org).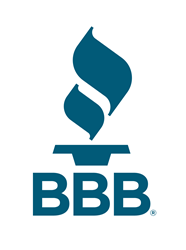 http://www.prweb.com/releases/2017/06/prweb14405032.htm