Theo nguồn tin trên trang mạng prnweb.com
Earth Day (April 22) and many people pledge to make changes to help improve the environment.
ARLINGTON, VA (PRWEB) APRIL 21, 2017
"Going green" for Earth Day? You are not alone! Earth Day (April 22) is when many people pledge to make changes to help improve the environment. When consumers think of going green, we often think of how costly it can be. While big changes like buying a hybrid vehicle or installing solar panels on your roof can be costly, consumers can also help the environment without purchasing expensive items. Here are some BBB tips for small, inexpensive changes we can all make to our lifestyles to help improve the environment:
1) Turn off and unplug appliances. Everyone knows to turn off lights to save energy, but did you know that many appliances use electricity even when they are turned off? Unplugging appliances when not in use can save on your utility bill. Most appliances don't need constant power; two that do need to stay plugged in are cable TV boxes and clocks.
2) Recycle more than paper and plastic. Recycling is good for the environment, but many items that can be recycled aren't making it into the blue bins. Some surprising things that you can recycle: aluminum foil, batteries, empty paint cans, and milk cartons. Check with your municipality or commercial trash service to see what items can be recycled in your area.
3) Recycle electronics safely. Balance environmentalism with cybersecurity by knowing how to safely dispose of computers, tablets, and smart phones. Make sure to "wipe" your system completely and to destroy or shred hard drives and other storage devices that could have sensitive data. Many recycling centers have special drop-off days for e-waste. Check with your locality to see what services are offered. For both environmental and security reasons, don't put e-waste in with regular trash or household recycling.
4) Walk or bike to your destination. You don't have to purchase an eco-friendly car to do your part to reduce air pollution. Walking, biking, carpooling, or using public transportation, even part of the time, can have a big impact.
5) Understand "green marketing" terms. With so many eco-friendly products on the market, it can be difficult to know what helps and what is just hype. The Federal Trade Commission has definitions for various terms like non-toxic, VOC-free, ozone-friendly, etc. The more you know the better decisions you can make about the products you buy.
6) Use your air conditioner less. Air conditioners are among the biggest energy hogs most of us have in our homes. Use a set-back thermostat to raise temperatures when you are not at home, try ceiling fans to keep air circulating, or turn off the AC altogether and open some windows for an eco-friendly summer.
7) Ask your utility company for more information. Many electric and other utility companies offer energy-saving tips and even home energy audits.
Contact your utility company to find out additional ways you can save energy.
Additional Resources: For more information about saving energy and protecting the environment visit, USA.gov or Energy.gov. Canadian residents should visit nrcan.gc.ca
Check out bbb.org to look up a business, file a complaint, write a customer review, report a scam, read tips, follow us on social media, and more!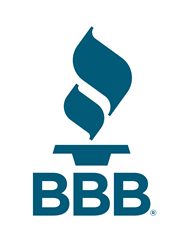 http://www.prweb.com/releases/2017/04/prweb14267754.htm