Theo nguồn tin trên trang mạng thành phố Alexandria
Store Associate & Shift Manager – Alexandria, Virginia – Hiring Event
Event Information
Store Associates
$13.25/hour
Shift Managers
$17.75/manager hour worked
Tuesday, March 21, 2017
7:00am – 12:00pm
ALDI
8256 Richmond Highway
Alexandria, VA 22309
For consideration, please apply in person at the hiring event only. Get started now by downloading our Employment Application.
Our Store Staff is the face of the ALDI shopping experience, and our most valuable asset. Their hard work makes it possible to uphold our company strategy: Provide the highest quality products at the lowest possible prices. Their smiles and pleasant demeanors keep customers coming back time and time again.
We have important requirements for all potential ALDI employees. You must be able to lift and stock merchandise up to 45 pounds. You must be able to multitask and communicate effectively with your fellow staff, while being open to new ideas. Excellent customer service skills and communication are a must, as well as a flexible schedule. We provide an extensive period of training that will give you the tools, skills, and confidence you need to excel at ALDI. A high school diploma or G.E.D. is preferred. You must also pass a drug screening and background check. Are you up for the challenge?
ALDI offers competitive wages and benefits, including:
Industry-leading Wages
Major Medical, Dental, Vision Insurance & Prescription Coverage for Eligible Employees
Generous Vacation Time & 7 Paid Holidays
401(k) Plan
Company Contribution to Retirement Savings Plan
Short- and Long-Term Disability Insurance
Life & Disability Insurance
ALDI is proud to be an Equal Opportunity Employer.
https://tbcdn.talentbrew.com/company/61/v1_0/docs/Aldi-Employment-App-MASTER-2-16.pdf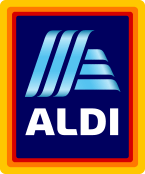 https://careers.aldi.us/job/alexandria/store-associate-and-shift-manager/61/4084804