Theo nguồn tin trên trang mạng prweb.com
We Buy Houses Express provides a new, realtor-free way, to sell a home.
ARLINGTON, VA (PRWEB) JANUARY 02, 2017
We Buy Houses Express is dedicated to helping homeowners get cash, fast, for their "As Is" home, and the company accomplishes this by removing realtors from the equation.
Determined to challenge the way real estate is traditionally bought and sold, the agile company uses technology, innovation and a new buy/sell model that has homeowners getting competitive cash offers for their homes "As Is" in under 7 minutes.
The differences in the traditional and this progressive model are clear. Under the traditional model, homeowners had to find a realtor that was compatible with their schedule and needs, got a long list of expensive repairs and renovations from their realtor in order to make the house ready for the market, had to allow that realtor to book showings at all different hours of the day, and then when – or if – the house finally sold within the 6-12 months it typically takes to sell a home this way, the homeowner had to part with a hefty chunk of the profit to pay the realtor a commission. This puts the homeowner out for the cost of repairs and reduces the value of the equity they built up in the home. Even worse, if they had been living in the home for under five years, there may not have been enough equity built up to offset the renovation and commission costs!
The We Buy Houses Express method is much more efficient. With no realtor, the homeowner is completely in charge. Absolutely no renovations or repairs are required, there are zero interfering showings and not a cent owed in commissions. There's no waiting around, either. We Buy Houses Express can close a sale in a matter of days, giving happy homeowners cash in their pocket for their home "As Is", fast. Again, there is no waiting, no renovations, no commissions – just cash, fast.
We Buy Houses Express is currently purchasing homes "As Is" in Virginia, Maryland and Washington, DC. Homeowners that want a competitive cash offer on their "As Is" home and that do not want to involve a realtor should visit https://webuyhousesexpress.com/about/ to get started.
About We Buy Houses Express
We Buy Houses Express has completely changed the way homes are bought and sold. The emphasis is on the "express" part of the name. Thanks to this incredibly innovative company, home and property owners have the fastest possible means of liquidating their real estate assets into fast cash. Loved by home owners, landlords clearing out rental properties, military families and real estate investors alike, those who use We Buy Houses Express love the fact that they can get a competitive cash offer within seven minutes for homes they don't need to fix up in order to sell. How does this company do it? With an experienced team lead by an expert in the field who understands the home buying and selling process, and also understands the needs and wants of those looking to sell. Each client is treated with the respect, care and dignity they deserve – and each client gets cash fast for their asset.
Contact Details:
We Buy Houses Express
4601 N. Fairfax Dr, Suite 1200
Arlington, VA 22203
Phone: 1-877­724­4261
Source: We Buy Houses Express
###
Note: We are not responsible for typo error, price change, substitute item, or available of item from online ads.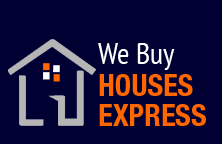 http://www.prweb.com/releases/2017/01/prweb13953150.htm