Theo nguồn tin trên Rosslyn trang mạng Facebook.com
The Holguin Agency, a full service consultancy that provides insurance services and financial planning assistance to clients throughout the greater Arlington metropolitan region, is launching a charity drive to help a local woman who has recently been diagnosed with breast cancer
ARLINGTON, TX (PRWEB) DECEMBER 21, 2016
The Holguin Agency, a Texas-based firm offering asset protection services and financial consultations to business and family clients in and around the Arlington area, is embarking on a community-wide charity drive to raise funds for Dee, a local woman who recently discovered she has breast cancer.
Breast cancer remains one of the most deadly cancers affecting women throughout the nation, and one in seven women will face breast cancer at some point during their lives. The goal of this Holguin Agency charity event will be to provide direct assistance to Dee and her entire family as they face the emotional and financial struggles ahead.
"Breast cancer is a terrible disease that affects so many women in our country – we're going to do everything we can to help Dee during her time of need and we hope the Arlington community will join us," says Yvette Holguin, president and founder of the Holguin Agency.
Utilizing a wide-ranging social media effort and a community email bulletin system, the Holguin team is working to gather broad support from families and civic leaders in and around Tarrant County to help Dee and her family. Additional exposure for the charity drive will come from a full length story soon to be published in "Our Hometown," a monthly online magazine published by the Holguin Agency: http://www.holguinagency.com/Our-Hometown-Magazine_39.
Nearly a dozen nonprofit foundations and charitable causes operating in the greater Arlington area have received direct assistance from the Holguin Agency over the last two years. The Holguin team is a member of the "Agents of Change" national charity support network and plans to sponsor regional charity drives bimonthly.
Everyone that wants to be part of the Arlington area charity drive to raise support for Dee and her family is personally invited by the Holguin Agency to follow this link and make an effort to assist the cause: http://www.holguinagency.com/Helping-Dee-Win-Her-Battle-Against-Cancer_26_community_cause. Details regarding the many charitable causes previously assisted by the Holguin team can be reviewed on the Holguin Agency Community Causes page: http://www.holguinagency.com/community-cause?page=1.
About The Holguin Agency
Yvette Holguin and her sister Sonia Holguin Castro have worked with Allstate for over 25 years, combined. During that time they have learned what makes and keeps their customers happy, and established their agency's focus on providing them with the most courteous and exceptional service possible. It is their priority to function as their trusted advisor, properly covering their assets and offering expert advice regarding their finances, automobile, home, business and anything else that is of value to them. To contact a specialist at The Holguin Agency, call (817) 609-8051.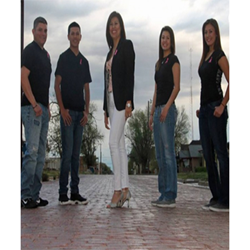 https://www.facebook.com/events/324763031233385/