Theo nguồn tin trên mạng
Donate Gently-used Lego bricks & sets, Playmobil toys, Books, CDs, DVDs, and more to Books for America
ALEXANDRIA, VA (PRWEB) APRIL 07, 2016
Clean out your home, do good, and get a great tax deduction! Books for America will find great new homes for all of your unneeded Lego bricks, Playmobil toys, books (for grown-ups and kids), CDs, DVDs and so much more.
"We have granted just under 1 million books and other items to schools, shelters and many other organizations located all over the United States" relates Steve Hersey, founder and president of Books for America. "We collect donated items from people, businesses and organizations and use them to build and improve reading and learning libraries in all the local school systems."
Books for America has recently expanded its collection efforts to include educational toys such as Lego, Playmobil and Thomas the Train sets. Schools, shelters, hospitals and many, many other organizations can use these gently-used toys to help teach creative play to their students and participants. "We love receiving donations of big bins of Lego bricks – our volunteers have a lot of fun going through the bins and making smaller Lego packs that we give away to kids at Lego building events". You can donate your Lego bricks and other toys/books by mailing the items to (shipping costs and the donation are tax-deductible – donors should check with their tax advisers as to the extent):
Books for America Donations
3829 Pickett Road
Fairfax, VA 22031
703.323.0152
Donors in the Washington, DC metropolitan area, including Arlington, Alexandria, Fairfax, Vienna, McLean, Springfield, Bethesda, Rockville and other local towns, can call Books for America at 703.323.0152 for a home pickup
Books for America (http://www.booksforamerica.org) is headquartered in Washington, DC with library-building and book giveaway programs serving schools, shelters and many other organizations around the United States. The mission of the organization is to promote literacy, life-long learning and understanding by distributing donated books, movies, music and instructional CDs, audiobooks, and more to organizations in the United States serving economically, socially, or physically disadvantaged communities and individuals.
Contact:
Steve Hersey
shersey(at)booksforamerica(dot)org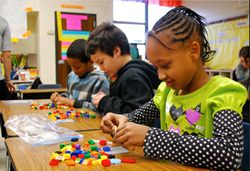 http://www.prweb.com/releases/2016/04/prweb13319360.htm