Nine companies to compete for a $10,000 prize in a portable power pitch competition held in Arlington, Virginia on March 25th.
ARLINGTON, VIRGINIA (PRWEB) FEBRUARY 16, 2016
Eastern Foundry, a coworking space and accelerator in Crystal City for tech startups and small businesses focused on federal government, is excited to announce the finalists for this year's Foundry Cup. Foundry Cup 2016 focuses on the military, emergency responder, and development community's need for effective, affordable, and portable, off-grid power.
Nine finalists have been selected to participate in a three-day event (March 23-25, 2016) in which each company will receive in-depth training on government energy programs, meet and greets with private and public sector leaders in government energy, networking events with local practitioners, and will ultimately culminate with a pitch competition. Demo Day, held on March 25th in Arlington, is when finalists will get the chance to show off their concepts and products to a panel of judges, the public, and leaders in the federal, portable energy space. This pitch event will be free and open to the public.
"We are really looking forward to this year's competition after last years success," said Andrew Chang, Co-founder and Managing Partner of Eastern Foundry. "Foundry Cup 2015 winner, Qntfy, and runner up Sound Off were both approached by Johnson & Johnson and General Dynamics after the competition because they were so impressed with their offerings. Clearly, we have an amazing opportunity to help grow these businesses and have a real impact on their futures and expose the government to a group of innovative solutions that they probably wouldn't see otherwise."
On Demo Day, the finalists will be evaluated by a panel of judges and the winning business, service, or idea will receive a cash prize of $10,000, while a runner up will receive $5,000. Demo Day attendees will also get the chance to vote for a "People's Choice" winner which will receive a $1,000 prize.
This year's finalists cover a wide array of portable power technologies, they include:
Besstech- A sustainable battery company rethinking battery manufacturing.
Energy Intelligence- Creating emission-free electricity from the braking power of vehicles.
Goal Zero- A renewable portable solar panel energizing anything, anywhere.
New Wave Combustion- Constructing modular, multi-purpose gas turbine engines.
Reshma Atri- Building portable biogas plants for remote locations.
SiNode Systems- A company developing advanced materials for next gen Li-ion batteries.
SilLion, Inc.- A long-lasting, simple and scalable "drop-in" technology for Li-ion batteries.
SIVA – Harnessing kinetic energy to power mobile devices.
Tectonica- Person worn power and data management distribution system.
This year's judges have a broad and deep set of experiences in the tech and energy space. The Honorable Sharon Burke is a senior advisor to New America, focusing on international security and the security implications of energy. Previously, she served on the Obama Administration as the assistant secretary of Defense for Operational Energy. Mr. Kyle Teamey is the tech lead for energy investments at In-Q-Tel. Before joining In-Q-Tel Kyle co-founded and ran Liquid Light, a venture-backed chemical company that developed technology to utilize carbon dioxide as a petrochemical feedstock in addition to working at DARPA for four years. Finally, Mr. Tom Morehouse Jr. is an Executive Advisor to the National Renewable Energy Laboratory and independent consultant to the government on energy issues.
"We can't wait to see what these finalists bring to the table," said Geoff Orazem, Co-founder and Managing Partner of Eastern Foundry. "Energy issues are, and will remain to be, a huge issue in this country. By giving this opportunity to showcase creative solutions to our energy crisis, we are helping to move the needle in the right direction towards a more sustainable future."
For more information, please go to http://www.foundrycup.com or email foundrycup(at)eastern-foundry(dot)com.
About Eastern Foundry
Eastern Foundry is a first-of-its-kind marketplace where technologists, government contractors and agencies convene to exchange information and opportunities, find teaming partners, and conduct business. Providing all of the resources of a modern technology incubator, Eastern Foundry offers physical workspace, services, trainings, and information that are tailored to help large and small businesses achieve government contracting success. To learn more about Eastern Foundry, visit Eastern-Foundry.com, follow us @EasternFoundry or stop by our location in Crystal City.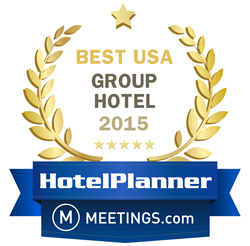 http://www.prweb.com/releases/2016/02/prweb13216277.htm