Moss Building and Design was voted Best Remodeler in Arlington Magazine's 2016 Best Of Arlington issue. The Northern Virginia remodeling company was voted best in their field amidst many other home improvement companies in the region
Theo nguồn tin trên trang mạng
CHANTILLY, VA (PRWEB) DECEMBER 18, 2015
Moss Building and Design is proud to announce Arlington Magazine has named them 'Best Remodeler' in their 2016 'Best Of' issue. The magazine, which publishes their 'Best Of Arlington' list each year, encompasses a wide range of businesses. Though six other Northern Virginia remodeling companies were in the running, MOSS earned the 'Best Remodeler' title.
CEO Jason Hampel was interviewed by the magazine and talked about the namesake that inspired the company's start, his grandfather Paul 'Moss' Hampel. "He told me to always remember the values I was working for." Arlington Magazine wrote, "[Moss'] work ethic is ever-present in the company's dual lines of business: home repair services and residential remodeling. Jason points to the company's no-commission sales structure, competitive rates and staff who are happy to hold a nervous client's hand."
"Best of Arlington is an exciting achievement for the company and reflects the hard work and effort that our team puts in on a daily basis," said Hampel. The recognition rounds out the multitude of accolades the Northern Virginia Remodeling and Home Services company has received, including being voted Best Contractor in every region of Northern Virginia.
"MOSS has been recognized by Angie's List, Houzz and other national brands, but gaining this recognition locally and being voted 'The Best' by our neighbors in Arlington means more to us," said Marketing Manager Carly McAlister. "We aim to provide a seamless home improvement experience for homeowners and knowing that our customers in Arlington see that and trust us for their home improvement needs is really special."
About Moss Building & Design and Moss Home Services:
Moss Building & Design and Moss Home Services is an award-winning residential remodeling and home services company located in Chantilly, Virginia. As a trusted home improvement company in Northern Virginia, MOSS focuses on providing customer service that is unparalleled by any other contractors in the area. Through trust, transparency and character, MOSS builds lifelong relationships with their customers.
Since 2001, MOSS has established a reputation for excellence in remodeling additions, kitchens, bathrooms, basements and home services throughout Northern Virginia. Their customers see them as a trusted partner, and MOSS is very proud that over 85% of their customers consider themselves 'customers for life.' Moss Building & Design has won consumer awards from Angie's List for five consecutive years and also has an A+ rating from the Better Business Bureau as well as many industry building and design awards.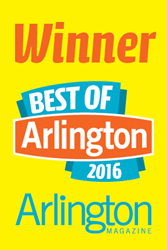 http://www.prweb.com/releases/2015/12/prweb13137632.htm