SOURCE: prweb.com
Military MOJO is a premier hiring and networking event pairing 400-500 degreed Officers, Senior NCOs, Warrant Officers and NCOs with global corporations, non-profits and federal agencies targeting veterans for leadership opportunities.
Abbott, Amazon, Arizona State University, Avanade, Bank of America, BPMI, Boeing, Booz Allen Hamilton, Capital One, CIA, Comcast, DNF Safety Board, Delex, DELL, Deloitte, Eaton, Edward Jones, Ernst & Young, Facebook, Farmers Insurance, First Command, General Electric, General Mills, General Motors, Georgia Pacific, Hearst Publishing, IBM, Johnson & Johnson, JLL, JPMorgan Chase, Koch Industries, KPMG, Los Alamos National Lab, Loyola University, Mass Mutual, Microsoft, Northwestern Mutual, Ohio State University, Peace Corps, PNC, Promontory Financial Group, PwC, Rice University, Robbins Gioia, Sears Holdings Corporation, Systems Planning & Analysis, Travelers, Trinity Industries, U.S. Patent & Trademark Office, U.S. Secret Service, U.S. Treasury & Mint, U.S. Veterans Affairs, Wells Fargo
Visit https://www.militarymojo.org/companies-attending/ to link to company job postings.
EVENT SCHEDULE
Thu 10 Sept

11:00am – 1:00pm: Women Veterans Workshop hosted by: Comcast & Microsoft

1:30pm – 6:30pm: Industry Seminars hosted by: Capital One, Deloitte, Farmers, Mass Mutual, Northwestern Mutual, PNC, Robbins Gioia, Sears Holdings Corp.

6:30pm – 7:30pm Networking Cocktail Reception Hosted by Farmers Insurance

Candidates & Companies meet in relaxed setting before the Career Fair

Fri 11 Sept

9:00am – 3:30pm CAREER FAIR – All Day
Candidate Registration: https://www.militarymojo.org/candidate-registration/
Includes individual resume review and career coaching, a networking reception with complimentary food & beverage, industry seminars and job-search training, face-to-face interaction with national companies.
Company Registration: https://www.militarymojo.org/company-registration/
Includes booth space, interview space, recruiter focus group (best practices military hiring), job postings, resume database, and networking reception. Companies will receive resumes of registered candidates 2 weeks prior to the career fair, and are encouraged to set up interviews at the event. There are No Fees for hires at MOJO.
Dates and locations for MOJO 2015-2016: https://www.militarymojo.org/event-locations/

Washington, DC – September 10-11, 2015

Philadelphia, PA – December 10-11, 2015 (the day before the Army-Navy Football Game)

Seattle, WA – April 14-15, 2015
About Military MOJO:
MOJO is a small woman owned business comprised of a team of four committed to the mission of supporting veterans transitioning into the private sector. Military MOJO hosts exclusive hiring events showcasing Officers from ROTC, OCS and the Service Academies (West Point, Naval Academy, Air Force, Coast Guard and Merchant Marine Academy), as well as degreed SNCOs, NCOs, Warrant Officers and National Guard. Some in attendance will be Wounded Warriors. http://www.militarymojo.org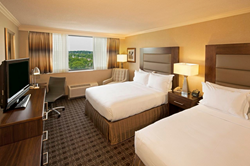 http://www.prweb.com/releases/2015/07/prweb12849332.htm