Commemorating 150th Anniversary of Lewis Carol's beloved literary classic on Sunday, June 14th, 6:00 pm at Lubber Run Amphitheater in Arlington, Virginia.
Washington, DC (PRWEB) May 21, 2015
Tumble down the rabbit hole with Lean & Hungry Theater with Alice on Sunday, June 14th at 6:00 pm. The show will be recorded before a live audience at the Lubber Run Amphitheater at 200 N Columbus St, Arlington, VA 22203. Admission is free. After seven years of production radio adaptations of classics for broadcast on NPR stations nationwide, this is the last production Lean & Hungry will mount in this format.
Lean & Hungry Theater's production of Alice is directed by Angela Pirko, with a script adapted by Lean & Hungry's resident dramaturg Isabel Smith-Bernstein. Lean & Hungry's Alice ventures into a Wonderland stranger than any reader has experienced before, where biology and technology collide. In this steampunk adaptation of Alice machines are animals, animals are machines and as always, nothing is ever what it seems.
Join us beforehand for pre-show festivities! Families are invited to bring a picnic and enjoy activities and games 5-6 pm, provided by Carbone Entertainment.
Lean & Hungry Theater's performance of Alice will feature the talents of 6 actors who play a total of 22 characters and create the rich soundscape of Wonderland through live foley effects, made right in front of the audience. The cast of Alice features Lean & Hungry Founding Artistic Director Jessica Hansen as the Cheshire Cat, and Lean & Hungry veterans John Stange (Caterpillar, White Rabbit), Jason Hentrich (Mad Hatter, Mock Turtle, Knave of Hearts), and Duyen Washington (Queen of Hearts, Duchess). Jill Tighe (March Hare, Gryphon) and Maya Brettell (Alice) round out the cast.
Lean & Hungry Theater creates one-hour audio adaptations of literature classics, drawn from national reading lists for middle- and high-school classrooms. These audio productions are broadcast on NPR stations nationwide and MP3 downloads are available for purchase. Lean & Hungry Theater produces companion study guides to support classroom curricula for these classic books and plays. Lean & Hungry Theater is endorsed by the National Federation of The Blind and The Columbia Lighthouse for the Blind. Lean & Hungry Theater is supported by the DC Share Fund of the National Capital Community Foundation, Edison Electric Institute, and individual donors. Learn more at LeanAndHungryTheater.com.
Lubber Run Amphitheater is part of the Arlington Department of Parks and Recreation and is located at 200 N Columbus St, Arlington, VA 22203. Lubber Run Park features gardens, basketball courts, a playground, picnic areas as well as restrooms and water fountains. Dogs are allowed, but must be kept on a leash. For more information on Lubber Run visit http://www.parks.arlingtonva.us.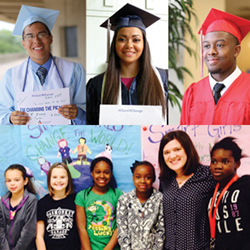 http://www.prweb.com/releases/2015/05/prweb12734466.htm